CONTACT US
We would love to hear from you.
Postal Address:
Crows Nest Soft Drinks
P.O. Box 170
CROWS NEST QLD 4355
Street Address:
8 Charlotte Street
Crows Nest, Queensland, 4355
Phone: (07) 4698 1783
Fax: (07) 4698 1183
Trading Hours:
8:30am – 4:30pm, Monday to Friday
9:00am – 2:00pm, Saturday
Yes, we are open to the public!
Email Us: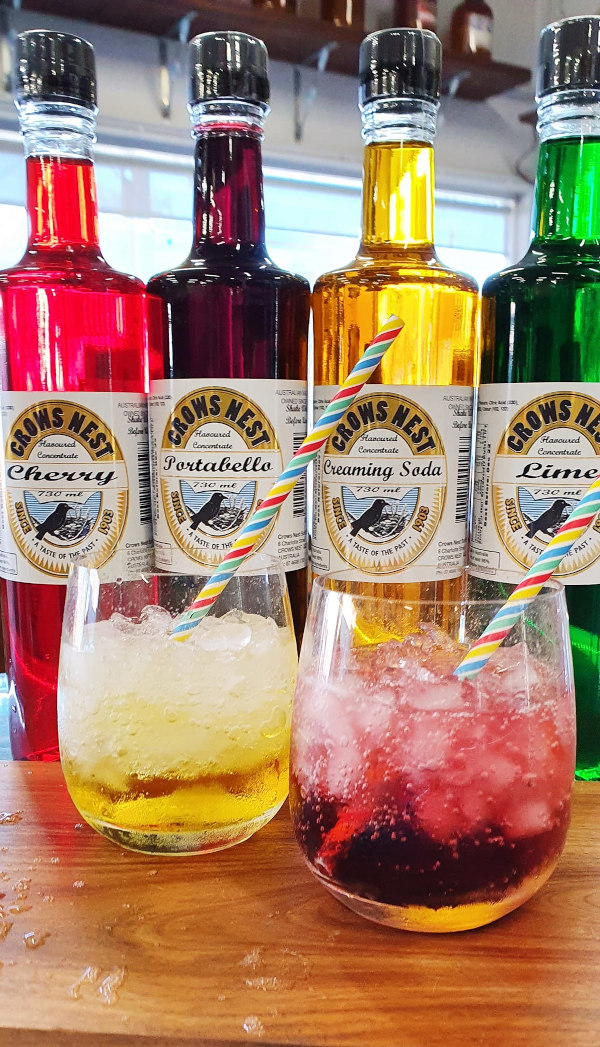 CAN'T COME TO US?
We are often asked why we don't have an online store? The answer is freight. If we were selling bras and undies it would be easy… any items under 1, 3 or 5 kgs can go just about anywhere in prepaid courier/post bags. Our products are heavy and packaged mostly in glass so we need to carefully wrap/package each order to avoid breakages in transit. This is time consuming and requires extra packaging (we go through miles of bubble wrap!). Once a package weighs more than 5 kg, freight cost depends on weight, dimensions and your location.
Minimum orders for delivery:
Because of the extra packaging required and the cost of labour to do it properly, we have minimum order quantities for delivery: 1 x carton mixed Soft Drinks or 3 x 700 ml Flavoured Syrups. We use a variety of carriers depending on a range of factors and we can pack any combination of Soft Drinks and Syrups, but freight cost needs to be quoted on an individual order basis.
It might seem a little old fashioned in this age of 'instant everything' but our preferred methods of communication are telephone and email (we even have a fax machine). To find out more, please download our price list and fill in the enquiry form below or just pick up the phone and give us a call! Most freight quotes can be done quickly over the phone and orders finalised within minutes.